Michigan National Guard Begins Support Operations in Upper Peninsula
By MI National Guard | MI National Guard News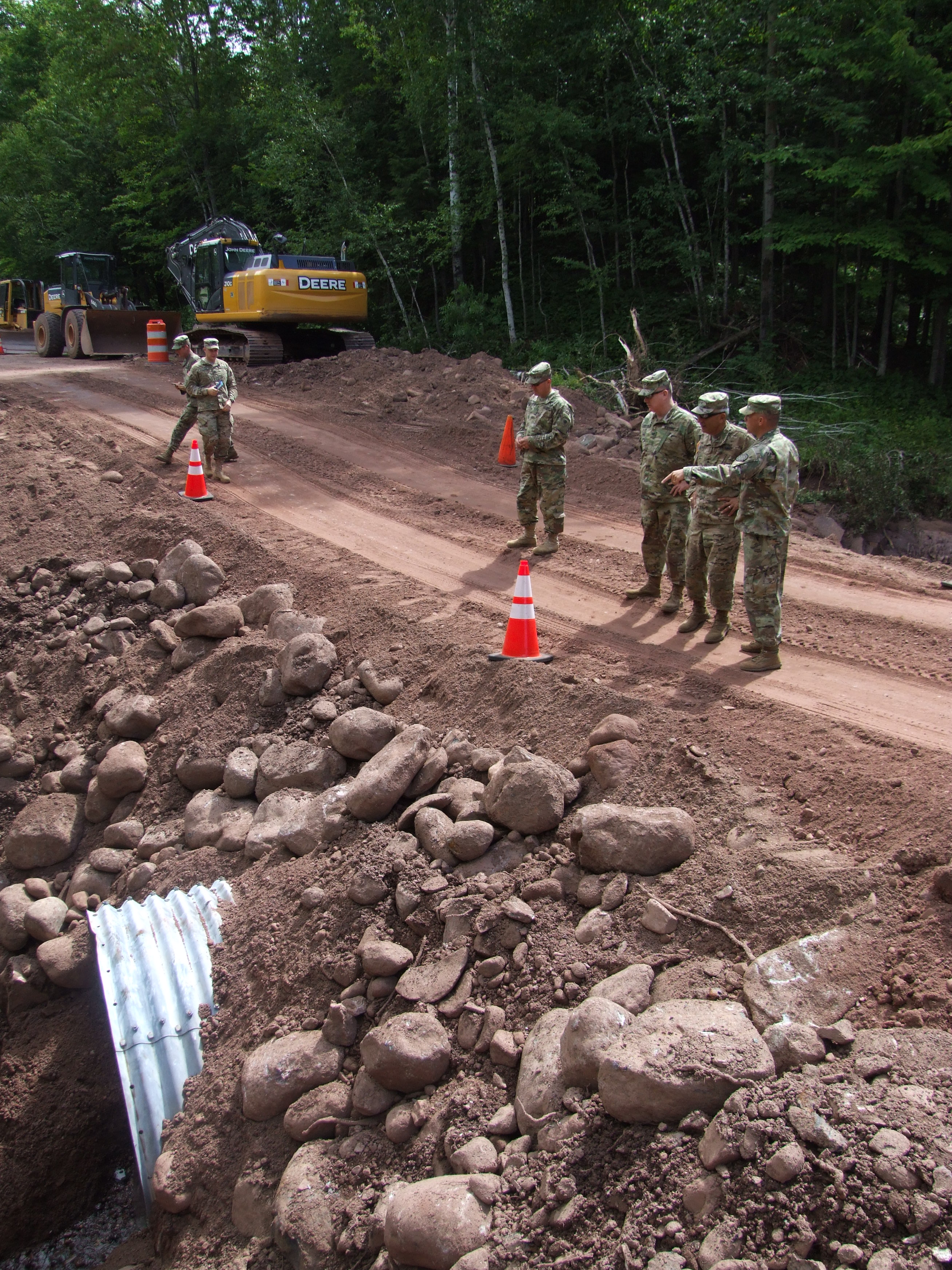 LANSING, Mich. --
The Michigan National Guard began road repair operations Sunday in Michigan's Upper Peninsula, following severe rain that caused numerous washouts.
Approximately 40 Soldiers were activated in response to the emergency declaration issued by Governor Snyder Friday. The Soldiers are from armories in Kingsford, Iron River and Gladstone. All the Soldiers are members of 107th Engineer Battalion headquartered in Marquette.
"We needed a day to ensure that Soldiers coming on had all their operator licenses current, medical issues up to date and provide them the information the needed on the situation to be successful," said Maj. Lucas Lanczy, officer in charge for the 107th. Based on what the state asked us to provide, we needed Soldiers with specific skill sets and we had no problems finding those Soldiers. We actually had a lot Soldiers volunteering to support this mission."

The Soldiers have been requested to move some 50,000 cubic yards of gravel to repair approximately 25 sections of Lake Road that have been washed out. Many of the washouts were so large that cars could not get by, stranding some of the residents living on that road.
The initial activation of the Soldiers is for 10 days, although the Michigan National Guard has the ability to increase or decrease the number of activation days depending on how the mission progresses. An agreement has been reached with Gogebic Community College to house the Soldiers during the operation.

"The silver lining in this situation has to be the cooperation of the members of the community," said Maj. Gen. Gregory Vadnais, adjutant general for the Michigan National Guard. "From the county sharing earth-moving equipment to Gogebic Community College allowing use of the dorms I am always impressed by the spirit of cooperation and attitude of 'roll up your sleeves and get to work' shown by not only our men and women in the Guard but our community partners as well. With attitudes like that, we will get back to a sense of normal in no time."