MI National Guard Adjutant General visits troops at Exercise Allied Spirit VI
By MI National Guard | MI National Guard News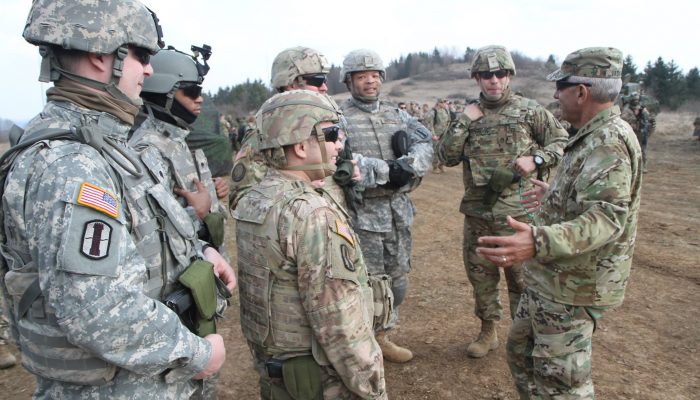 HOHENFELS, Germany --
Maj. Gen. Gregory Vadnais, the adjutant general of the Michigan National Guard, visited Michigan Army National Guard and Latvian troops participating in Exercise Allied Spirit VI at the Joint Multinational Readiness Center in Hohenfels, Germany.
"What has been accomplished with the state partnership program between the Michigan National Guard and Latvia over the past 24 years is simply amazing," said Vadnais. "This exercise is an awesome opportunity for the land forces of Latvia because it's their first experience as command and control headquarters – and it's no small feat considering there are almost 3,000 troops here from at least a dozen different countries."
As brigade headquarters command and control, Latvian armed forces members conducted mission command, fire support coordination, along with offensive, defensive and stability maintaining tasks. The Michigan Army National Guard Soldiers were there to augment positions within the Latvian Headquarters Brigade, the Latvian Infantry Battalion, or other augmentations as need presented.
Allied Spirit VI provides a unique opportunity for MIARNG and Latvian Soldiers to exercise tactical interoperability and test secure communications with NATO allies and partners in Europe. About 1,250 participants from the NATO Partnership for Peace countries of Canada, Czech Republic, Estonia, France, Hungary, Germany, Italy, Macedonia, Latvia, the Netherlands and Slovenia joined forces for the exercise along with about 1,520 participants from the United States' 173rd Airborne Brigade, the U.S. 10th Special Forces Group (Airborne), the Oklahoma and Michigan National Guard, and a U.S. Army Reserve unit from Minnesota.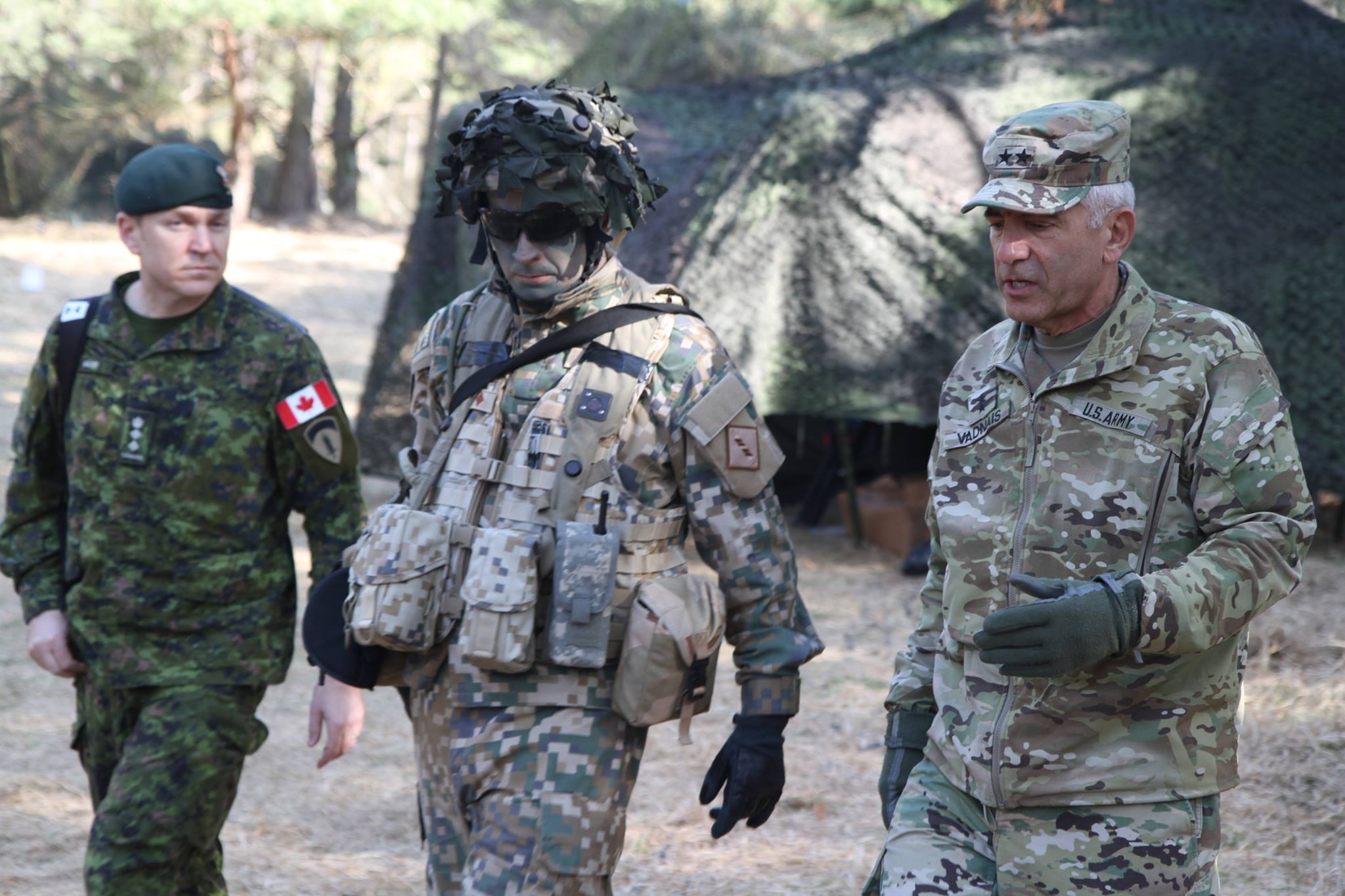 "The experience Soldiers gain from a large-scale exercise in this type of environment is priceless," Vadnais said. "Allied Spirit provides a platform for all Soldiers to share best practices and learn from one another. An exercise like this one increases the overall readiness of our armed forces."
Joint training and deployments with Latvian units have become second nature to MIARNG Soldiers since the partnership began in 1993.
"No other program within the Michigan National Guard brings as much value for cost as does the State Partnership Program," said Vadnais. "I see the future with the Latvian partnership continuing to grow as we keep pushing the ball ahead, as we work together and take advantage of these types of opportunities more and more in the future."
The National Guard State Partnership Program is a United States Department of Defense program managed by the National Guard that links states with partner countries around the world in order to promote access, enhance military capabilities, improve interoperability and enhance the principles of responsible governance.